Latest News!
The Printmaker's Cat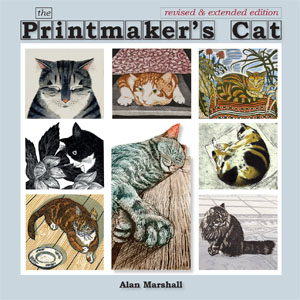 A new edition of this popular book has now been released in paperback. I am one of the featured artists and some of my latest work is included. It is available from the publisher at
When ordering please mention that you saw it advertised on my website.
Forthcoming Exhibitions 2016
Croydon Art Society
19th April - 7th May 2016
Croydon Clocktower, Croydon
www.croydonartsociety.org.uk
Society of Feline Artists
25th August - 16th September 2016
Llewellyn Alexander Gallery, London
www.felineartists.org
Croydon Art Society
11th - 29th October 2016
Croydon Clocktower, Croydon
www.croydonartsociety.org.uk