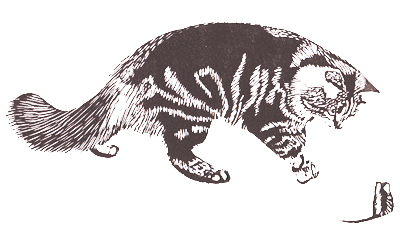 Alex Johnson
As a child I was inspired and fascinated by nature. The stag beetles in the garden with their giant claws, the spiders that grew fat in the autumn, the colourful butterflies and the flowers they settled on; I tried to draw them all.
I studied Zoology at Nottingham University and went on to teach Biology and Chemistry at Old Palace School for Girls in Croydon, becoming head of the Biology department before leaving to start a family.
While at home with the children I began to explore a number of different artistic pursuits. I attended a variety of adult education courses learning some of the skills involved in making pottery, stained glass work, silver jewellery, and printmaking (etching and linocutting). I discovered the joy of making things.
Printmaking soon became my favourite artistic endeavour. I was fortunate to be taught by two very experienced etchers: Anthony Farrell and Nicolette Savage. Etching on metal plates using acid is a slow, exacting process. It is an excellent medium for the type of detailed drawing that I enjoy. Linocutting gives me an exciting opportunity to explore colour and shapes.
I usually work from photographs that I have taken myself. My subjects are often animals, mainly cats. My own and those of friends have provided excellent, if at times unwilling, subjects. Flowers and landscapes also frequently provide me with fresh material for a new picture.
I have been a member of the Society of Feline Artists (S.O.F.A) since 1998 and Croydon Art Society (C.A.S.).since 2007. I have successfully exhibited with them annually.
Exhibitions
Society of Feline Artists
1998 – 2015    Llewellyn Alexander Gallery, London
2005                National Cat Centre, Haywards Heath
Croydon Art Society
2010 – 2015    Clock Tower, Croydon Town Hall
2007 – 2015    Fairfield Halls, Croydon
2007                Bromley Library and Denbies Wine Estate
Mixed Media
2004 – 2011    Fairfield Halls, Croydon
2003                Bromley Library
Not the Royal Academy
2001 – 2003    Llewellyn Alexander Gallery, London
St Georges Arts Festival
1998 – 2012    St Georges Church, Beckenham
Galleries
1998 – 2005    Elizabeth Page Gallery, Clerkenwell, London
1997 – 2005    Barren & Barren Gallery, Shirley, Croydon
For current exhibitions please check the home page or email me:
Societies
Society of Feline Artists (SOFA)
Croydon Art Society (CAS)
Mixed Media
Books / Publications

The Printmaker's Cat    (available from www.mascotmedia.co.uk)